Toledo Junior Golf Association
Welcome to the Toledo Junior Golf Association of Northwest Ohio/Southeast Michigan. The Areas "Premier" Junior Golf Tour.


TJGA SEASON AWARDS
Boys Frank Stranahan Player of the Year: Mason Deal
Girls Sharon Keil Player of the Year: Macy Hanus
Paul Hahn Boys Sportsmanship Award: Mason Deal
Karen Stone Girls Sportswoman Award: Paige Zolciak
Scholarships
Paul Szymanski Scholarship: Paige Zolciak
Dr Ed Jacob Scholarship: Alexandra Simpson
Rules Video- the TJGA 2020 Interns have created this rules refresher.
Please take the time to view it.

Just a note from the TJGA regarding of what is happening right now.
Karen Stone and I are ahead of the game with preparations for this coming TJGA season. We will continue as if we are going to able to start on our scheduled dates.
However, we must keep a close eye on this health crisis. I feel that we will start the season only when the virus allows us to. The virus will set our timetable.
We in no way will put any player or staff member in harms way. We pray that everyone stays healthy.
-Jim McGill
Executive Director TJGA
TJGA's Karen Stone inducted in the Toledo Golf Hall of Fame
She received the Mel Harbaugh Award in a ceremony at the Toledo Country Club.
The award reads: "An individual whose life reflects a commitment beyond her professional work environment, to her community, state, and nation in serving her fellow man. An individual who has shown an exemplary contribution to the tradition, strength, and on-going success of golf in the Northwest Ohio region."
A well deserved honor. The TJGA is proud of her!


"PLAY WELL, PLAY FAIR, PLAY FAST"
We will celebrating our 47th year next season!

The Toledo Junior Golf Association was established in 1973 as a non-profit organization to give junior golfers an opportunity to gain tournament experience in a competitive playing environment.
The summer season runs from June through the first week in August. The season ends in time for the Ohio High School golf season.
Each TJGA player competes for medal and points. Players compete for "Player of the Year Points" that will determine eligibility for the Toledo Junior Invitational Tournament and Banquet.
Again, we are pleased to announce that the "Invitational" will once again be played at the prestigious "Inverness Club", which has been the site of eleven championships, including four U.S. Opens and two PGA Championships.
Results posted on Junior Golf Scoreboard

We are currently hard at work to offer another season participating in all of the best golf courses in Northwest Ohio and Southeast Michigan.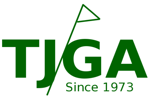 LIVE SCORING

---
Latest Results
TJGA Founders Invitational
July 27
Boys 16-18
Riggs. C (-2)
Briars. A (+3)
Leppelmeier. M (+3)
Girls 16-18
Hanus. M (+4)
Zolciak. P (+10)
Martinez. O (+10)
Boys 14-15
Sutto. L (+6)
Murphy. M (+10)
Briars. I (+11)
Girls 14-15
Yang. B (+14)
Deal. S (+14)
Donnelly. P (+20)
NWO PGA Championship
July 20-21
Boys 16-18
Deal. M (+2)
Greenhill. D (+4)
Gordon. L (+7)
Girls 16-18
Kleck. R (+8)
Mulder. E (+9)
Deal. S (+9)
Boys 14-15
Murphy. M (+4)
Rill. H (+7)
Sutto. L (+7)
Girls 14-15
Myers. E (+32)
Chung. H (+40)
Schroeder. K (+46)
Boys 10-13
Chaudhary. R (+10)
Leppelmeier. J (+10)
Woycik. T (+14)
Girls 10-13
Woycik. M (+34)
Stanton. S (+36)
Eagles Landing Junior
July 16
Boys 16-18
Hoppenjans. J (-3)
Forehand. J (E)
Schroyer. T (E)
Girls 16-18
Hanus. M (-1)
Mulder. E (+6)
Murphy. L (+6)
Boys 14-15
Sutton. M (+3)
Miller. N (+4)
Briars. I (+5)
Girls 14-15
Chung. H (+13)
Schroeder. K (+16)
Myers. E (+21)
Boys 10-13
Crooks. M (+3)
Maki. E (+4)
Chaudhary. R (+5)
Girls 10-13
Dickman. R (+14)
Current Rankings
Toledo Junior Golf Association
2020 Season
As of 7/27/2020 2:15:47 PM